NEXT
The Poetry Project 50th Anniversary Gala w/ Yoshiko Chuma // Danspace Project   map

Thursday, April 27, 2017


The Poetry Project celebrates it's 50th year!
Details coming soon!
Either/Or Ensemble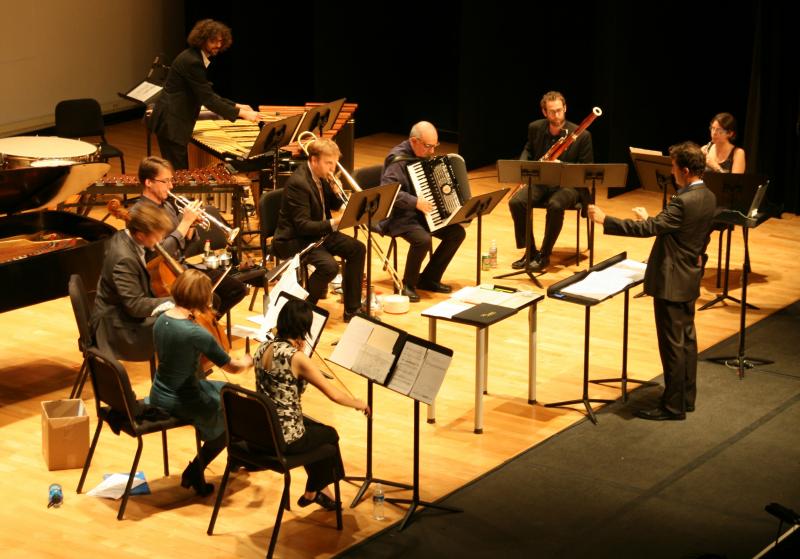 Either/Or at Miller Theater, Oct. 2013
Winner of the 2015 CMA/ASCAP Award for Adventuresome Programming, Either/Or is a flexible chamber ensemble based in New York City that presents a repertoire of new and recent chamber music informed equally by American Experimentalism and European avant-garde practice, with special emphasis on artists outside the institutional mainstream and on works exploring nontraditional ensemble formations. Directors Richard Carrick (conductor/piano) and David Shively (percussion/cimbalom) curate its programming, drawing on a broader collective of 17 regular soloists (and guests) to realize the unique requirements of each project. Since its founding in 2004, Either/Or has premiered more than 125 works (as well as dozens of student compositions), toured throughout the US and Sweden, and recorded for labels such as New Focus, New World Records, Starkland, and Sterling Classics.
Either/Or @ The Kitchen, New York, 27 April 2012
8th annual Spring Festival

Alex Waterman, cello; Chris McIntyre, trombone; Stephanie Griffin, viola; Margaret Lancaster, alto flute; Josh Rubin, bass clarinet; Richard Carrick, piano; David Shively, percussion
Elliott Sharp, electro-acoustic guitar