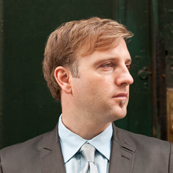 NEXT
The Poetry Project 50th Anniversary Gala w/ Yoshiko Chuma // Danspace Project   map

Thursday, April 27, 2017


The Poetry Project celebrates it's 50th year!
Details coming soon!
TILT Brass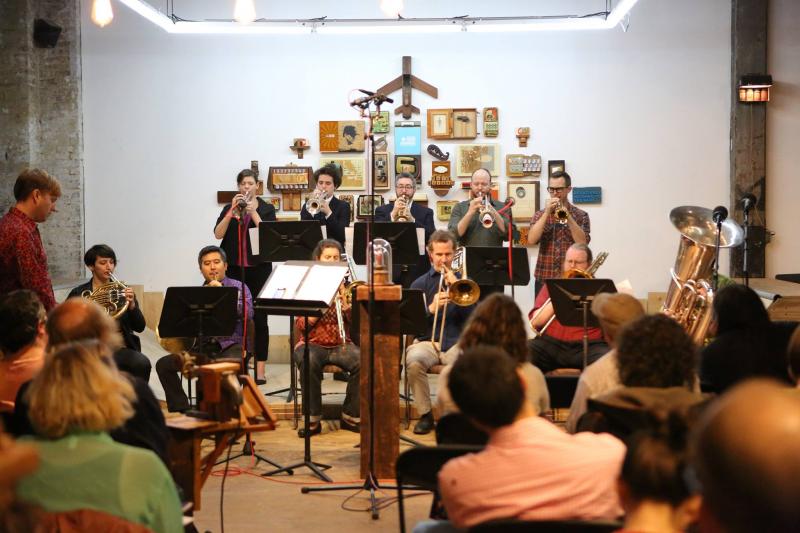 TILT Brass, May 2014
Look and Listen Festival at Invisible Dog Art Center
Performing James Tenney's Homage to Perotin (In The Phrygian Mode) (1973)

www.tiltbrass.org
Led by composer, trombonist, and concert producer Chris McIntyre, TILT Brass is a Brooklyn-based organization dedicated to creating new content and contexts for contemporary brass music by producing inventive concert programs, recording projects, and commissioning initiatives. TILT boldly positions itself as the vanguard presenter and advocate for new brass music in New York City. Founded in 2003 by McIntyre and Gregory Evans, TILT Brass' various projects present the work of living composers with over 50 premiere performances thus far. Its personnel includes many of the brightest stars from the local brass community in ensemble configurations ranging from solo and chamber groups to experimental brass orchestra. TILT can be heard on releases by the Tzadik, New World, Non-Site, and POTTR labels.