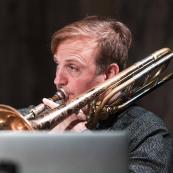 NEXT
Either/Or: Tombeau for Ana-Maria Avram   map

Friday, October 27, 2017 - 8:00pm

EITHER/OR: TOMBEAU FOR ANA-MARIA AVRAM


From IPR Event Page:
"Romanian composer, pianist, and conductor Ana-Maria Avram (1961-2017) died at the age of 55 on Tuesday, August 1st, 2017. Avram was a truly gifted idiosyncratic composer and musician, co-conductor of The Hyperion Ensemble, and Artistic Director of the Spectrum XXI festival (which she founded to showcase innovative Romanian music).

In tribute and commemoration of her artistic contributions, ISSUE presents a "tombeau" program of Avram's works performed by Either/OR, who produced a week-long festival of Romanian Spectralism in 2016 which brought Ana-Maria Avram and Iancu Dumitrescu to New York City for the first time. The ensemble features Mario Diaz de Leon (Electric Guitar), Vasko Dukovski (Clarients), Yarn/Wire member and former ISSUE Artist-In-Residence Russell Greenberg (Percussion), Margaret Lancaster (Flutes), and Zach Rowden (Bass).

Since 1988, Ana-Maria Avram had been a member and co-conductor of Hyperion Ensemble with her husband Iancu Dumitrescu, who together pushed the Romanian avant-garde into the hyper-spectral realm. She has composed somewhere around 150 works and over 300 combined with Dumitrescu, including compositions for soloists, orchestras, and chamber ensembles, as well as works based in electronics and computers.

Avram explained the concept of spectralism to Philip Clark in The Wire 308: "Spectralism is not just a trend but a specific attitude towards sound," she told Philip. "There isn't one spectral approach, but many different viewpoints. Radulescu's sound plasma, the music of the French spectralists, and our music are often defined as post-spectral or hyperspectral: but above anything it is transformational music."

PROGRAM:
Penumbra (III) (2016) for bass clarinet
Quatre études d'ombre (1992) for bass flute
Axe VII (2004) for double bass

Intermission

Metalstorm (IV) (2016) for ensemble and computer sounds
Textures Liminales (I) (2013) electronic music

Duo with Lea Bertucci // Standards (Milano, IT)   map

Saturday, November 4, 2017



Lea Bertucci and I meet up at Standards in Milano, IT, to revisit material from our Dec. 2016 collaboration at ISSUE Project Room.

www.standardstudio.it
FB Page




Duo with Lea Bertucci // Cantina Cenci (Tarzo, IT)   map

Sunday, November 5, 2017



Lea Bertucci and I meet up at Cantina Cenci in Tarzo, Veneto, IT, to revisit material from our Dec. 2016 collaboration at ISSUE Project Room.


Bio
Christopher McIntyre leads a varied career in music as a performer, composer, and curator/producer. He interprets and improvises on trombone and synthesizer and composes for TILT Brass (Co-Founder and Director), UllU, Ne(x)tworks, and choreographer Yoshiko Chuma. McIntyre is a member of Either/Or, has performed with ensembles including SEM, Talea, The Knights, Tri-Centric and Flexible Orchestras, and in composer-led projects of Zeena Parkins, Anthony Braxton, Anthony Coleman, Fast Forward, Elliott Sharp, Daniel Goode, Nate Wooley, David Behrman, James Fei, and John King. He had the honor of performing with Merce Cunningham Dance Co. during its Legacy Tour in 2011 (Bard, Dartmouth, and Kennedy Center.) He has recorded for Tzadik, New World, POTTR, Mode, and Non-Site Records. Curatorial work includes projects at Issue Project Room, The Kitchen, Guggenheim Museum, and The Stone, and Artistic Director of the MATA Festival (2007-10). More...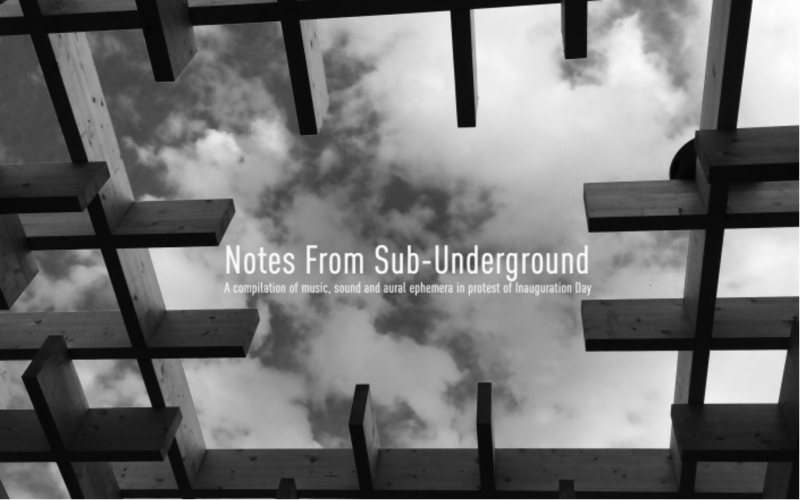 Notes from Sub-Underground
A collection of material: music, sound, and assorted aural ephemera. It is a project put forth by over 50 artists from across multiple disciplines and practices. It features Stone Stratum, an noisody track produced and mixed by Chris McIntyre. Organized by Travis Just and Kara Feely.

Available as a digital download to anyone contributing ANY amount (even $1), 100% of which is donated to the American Civil Liberties Union.