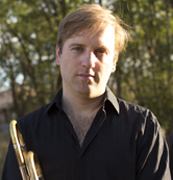 NEXT
My Ocean (with James Everest) // Ordway Prairie Nature Preserve (Pope County, MN)   map

Saturday, August 13, 2016

-

Sunday, August 14, 2016



From My Ocean website:
"My Ocean is an outdoor, site-specific sound and performance installation at Ordway Prairie Nature Preserve, in Pope County, MN, taking place on August 13 & 14, 2016. Performance Artist Bethany Lacktorin leads audiences on an hour-long walk through a carefully composed environment of sound, music and storytelling. The pathway runs through a diverse range of ecological habitats, as well as the ruins of Fort Lake Johanna, and the site of Lacktorin's childhood home, which had previously been her great-grandmother's General Store. Along the walk, Lacktorin shares stories ranging from her family history and personal memoir, to naturalist interpretations of the local ecology, Dakota history and Immigrant legends."


Bio
Christopher McIntyre leads a multi-faceted career in music as a performer, composer, and curator/producer. He is heard on trombone and synthesizers in a wide variety of settings, from orchestral and chamber music to open improvisation. His projects include leading TILT Brass (Director), UllU (duo w/ David Shively), Either/Or Ensemble, and Ne(x)tworks. His trombone skills have been utilized in composer-led projects of Anthony Braxton, Zeena Parkins, John King, R. Luke DuBois, David First, Elliott Sharp, and Anthony Coleman. He has recorded for Tzadik, New World, POTTR, and Mode. Curatorial work includes projects at The Kitchen, Guggenheim Museum, Issue Project Room, and The Stone, and Artistic Director of the MATA Festival (2007-10). More...