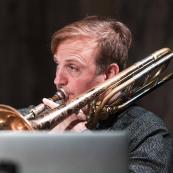 NEXT
SEM Ensemble play Eastman, Cage, Kotik // Sacrum Profanum Fest - Kraków, Poland   map

Wednesday, September 27, 2017 - 9:00pm



Festival Event Page

PROGRAMME:

Julius Eastman – Macle (1971-72) [Polish premiere]
Petr Kotik – There is Singularly Nothing (1971-72) [Polish premiere]
***
Julius Eastman – Joy Boy (1972) [Polish premiere]
John Cage – Song Books I, II (1970)
Julius Eastman – Piano 2 (1986) [Polish premiere]
Julius Eastman – Our Father (1989) [Polish premiere]

S.E.M. Ensemble
Petr Kotik - conductor
Joseph Kubera - piano
Bio
Christopher McIntyre leads a varied career in music as a performer, composer, and curator/producer. He interprets and improvises on trombone and synthesizer and composes for TILT Brass (Co-Founder and Director), UllU, Ne(x)tworks, and choreographer Yoshiko Chuma. McIntyre is a member of Either/Or, has performed with ensembles including SEM, Talea, The Knights, Tri-Centric and Flexible Orchestras, and in composer-led projects of Zeena Parkins, Anthony Braxton, Anthony Coleman, Elliott Sharp, Daniel Goode, Nate Wooley, David Behrman, James Fei, and John King. He had the honor of performing with Merce Cunningham Dance Co. during its Legacy Tour in 2011 (Bard, Dartmouth, and Kennedy Center.) He has recorded for Tzadik, New World, POTTR, Mode, and Non-Site Records. Curatorial work includes projects at Issue Project Room, The Kitchen, Guggenheim Museum, and The Stone, and Artistic Director of the MATA Festival (2007-10). More...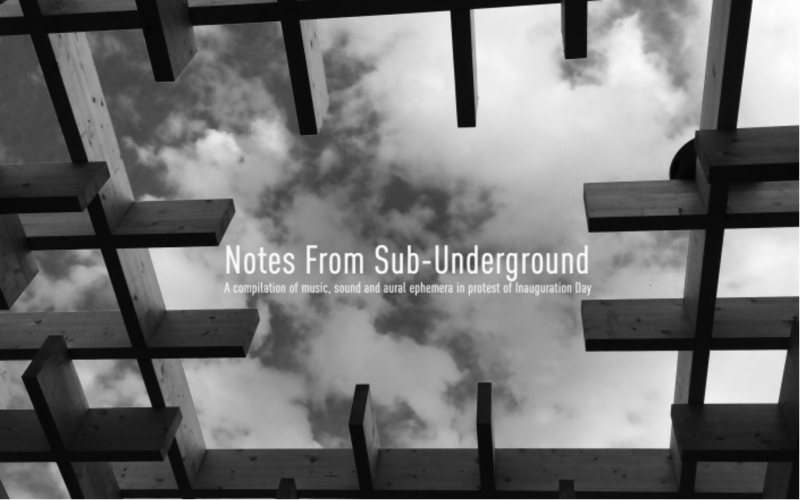 Notes from Sub-Underground
A collection of material: music, sound, and assorted aural ephemera. It is a project put forth by over 50 artists from across multiple disciplines and practices. It features Stone Stratum, an noisody track produced and mixed by Chris McIntyre. Organized by Travis Just and Kara Feely.

Available as a digital download to anyone contributing ANY amount (even $1), 100% of which is donated to the American Civil Liberties Union.