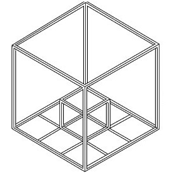 Tag: Whitney Museum
posted on Wednesday, December 23, 2009
posted on Thursday, August 20, 2009
I visited the Dan Graham show at the Whitney today (finally). It was a really great experience. The pavilions especially are as profound as they are socially engaging.

I took some clandestine audio with the iPhone Voice Memo app in the rooms with 2 classic film projectors projecting simultaneously. I've included them...
posted on Sunday, August 9, 2009
I visited
EAI
recently to view several videos from their collection, including various
Dan Graham documents
, Robert Smithson/Nancy Holt's
Mono Lake
, Gordon Matta-Clark's...