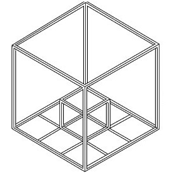 After 9 Evenings Curator's Note
posted on Sunday, November 27, 2016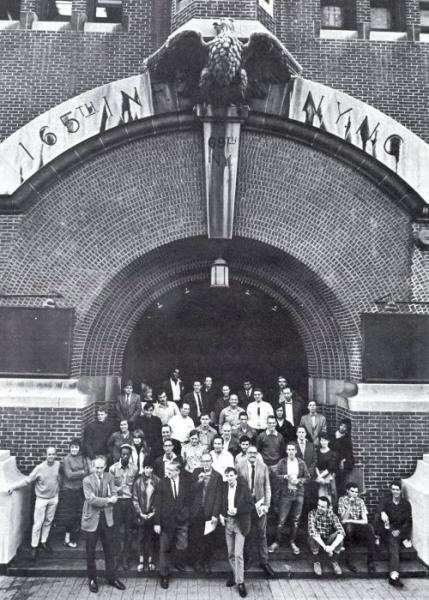 Fifty years have passed since engineer Billy Klüver and an assemblage of his esteemed colleagues pioneered, with prescient brilliance, the now ubiquitous fusing of performance and new technologies. The works presented during 9 Evenings: Theatre & Engineering (1966) approached the idea of the "total art work" by aestheticizing both the commonplace and most advanced electronic media of the day. The ingenious use of light (designed primarily by the still-active master Jennifer Tipton), various applications of new wireless controls, and especially the employment of photocell sensors, all played major roles in works by artists such as Lucinda Childs, Steve Paxton, Robert Whitman, Robert Rauschenberg, and John Cage. With this rich line-up of prominent avant-garde artists -- working alongside Klüver and his Bell Laboratories co-workers under the auspices of Experiments in Art and Technology, or E.A.T -- 9 Evenings paved the way for artists across disciplines to manifest their vision with the technological tools that Marshall McLuhan famously characterized as extensions of ourselves.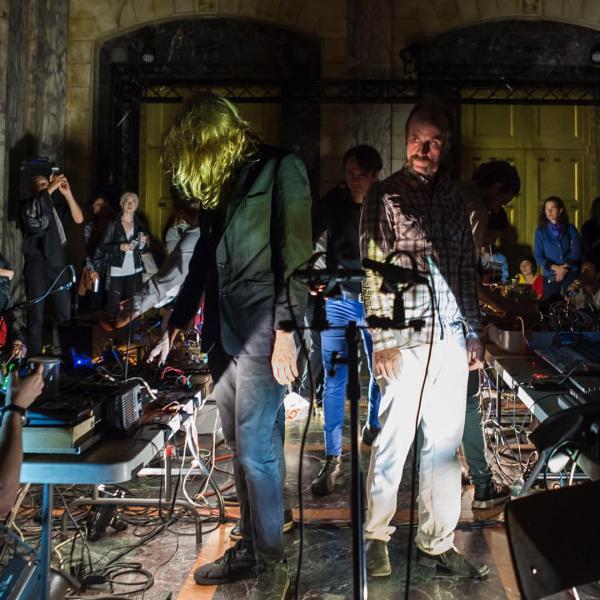 The 69th Regiment Armory was already historically infamous for exploding the public's concept of what art could be during the 1913 Armory Show, and 9 Evenings added another profound layer of import to its vast interior expanse. While decidedly more modest in its aims, After 9 Evenings presents a focused cross-section of current art practices that foreground the use of electronic media and digital technology. Much of what you'll see and hear is indebted to the groundbreaking developments of the 1960s, while boldly pushing forward into the technologically-saturated present.

The week-long After 9 Evenings series begins on Sunday, September 25 with a complete immersion in the film documentation of the original events from 1966, followed by a panel discussion moderated by long-time E.A.T Director Julie Martin. On Tuesday, September 27, legendary composer Morton Subotnick (pioneer of modular synthesis, in collaboration with the recently-passed design wizard Don Buchla) premieres a new collaboration with Berlin-based video artist, Lillevan, while turntable artist Marina Rosenfeld and analog synth innovator Ben Vida reprise their collaboration first presented during Vida's 2013 ISSUE residency. The series continues on Thursday, September 29 with the polymathic media art duo LoVid (in collaboration with dancer Sally Im and media artist Tyler Henry), premiering a new performance work entitled Interplayce, paired with a new video performance by expanded cinema artist and film scholar Andrew Lampert. Friday, September 30 features James Fei and Laetitia Sonami harnessing complex electronic behaviors with their tactile, idiosyncratic control interfaces and Thomas Dexter performing his signature "live-filmmaking" work with various apparatuses of image and sound production. On the final day of the series, Saturday, October 1, NYU's Tandon School of Engineering hosts a day-long symposium featuring panels and artist talks that revisit 9 Evenings and the work of E.A.T while also exposing recent advances in digital technology and interactive design. Finally, performing artist and engineer Ed Bear and a stellar group of local artists conclude the series with a new realization of composer John Cage's Variations VII (1966), a cooly ecstatic work that deploys radio, telephonic, photocell, and voltage-controlled technologies (among others) to create a maelstrom of sound derived exclusively from real-time sources. This is the first time the piece has been performed in the United States since being unleashed at the Armory five decades ago.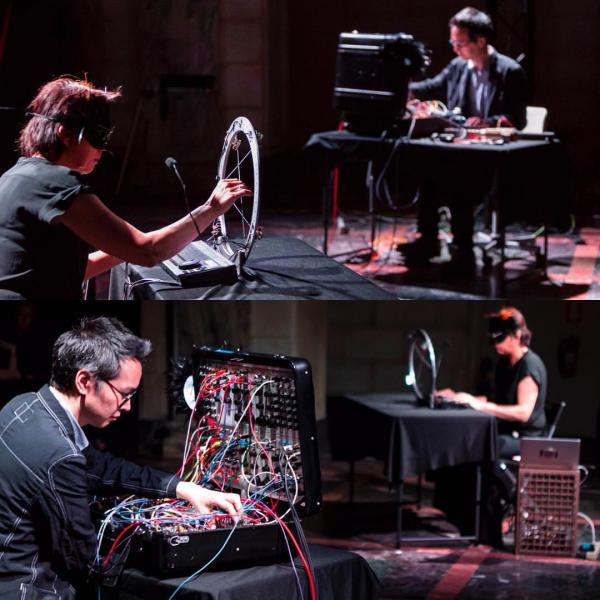 The curators would like to offer our sincerest thanks and gratitude to Nokia Bell Labs, Julie Martin, the NYU Tandon School of Engineering, R. Luke DuBois, Ilya Fridman of Fridman Gallery, ISSUE Project Room's Board and Staff, and to all of the artists, engineers, and academics who have offered their collective and extraordinary talents to realize After 9 Evenings.


Chris McIntyre and Lauren Rosati
ISSUE Project Room, Guest Curators