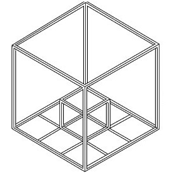 TILT Brass: Billy Martin's "Stridulations For The Good Luck Feast" (FIAF Tilt Kids Festival) // ISSUE Project Room
ISSUE Project Room 22 Boerum Place Brooklyn, NY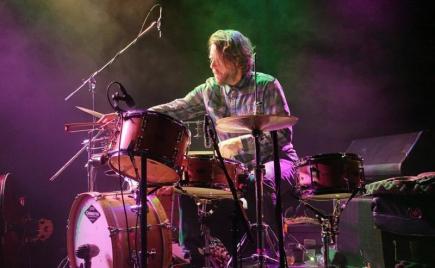 Sunday, March 18, 2018 - 1pm
Entry is $25 for a child with an accompanying adult
Entry for additional participant is $10

Tickets - $25 - 20

ISSUE Project Room
22 Boerum Place, Brooklyn, NY 11201

Facebook Event

From ISSUE Project Room Event Page:
"March 18th 2018, ISSUE hosts an interactive performance of the rhythmic game and composition Stridulations For The Good Luck Feast with Billy Martin, joined by TILT Brass and fellow musicians as a part of 2018's Tilt Kids Festival, produced by the Cultural Services of the French Embassy and the French Institute Alliance Française (FIAF). Stridulations, a study of musical phrasing, counterpoint and improvisation, is a suite of percussion compositions that functions as a collaborative game. The game is not performed to win or lose, but created by players whose primary challenge is collective improvisation.

As the final event of the 2018 Tilt Kids Festival, the event is a celebration of the week's activities and is designed for children aged 5 through 10 years old. The event shares how rhythmic phrasing contributes to our musical vocabulary and our ability to listen, with musicians from TILT Brass also demonstrating how we apply tonality to these rhythmic patterns. Participants gain a heightened sense and purpose about making music, connecting with others and how to communicate using sound.

Instrumentation includes small bamboo sticks harvested from Martin's bamboo grove in New Jersey, woodblocks, and recycled bottles as instruments. The event also includes performative demonstrations from Billy Martin's "Whirlygig Dragons," a percussion ensemble featuring Martin, Payton MacDonald, Misia Vessio, Kalun Leung, as well as TILT Brass performing a rendition of Stridulations, featuring Chris McIntyre (trombone, Director), Chris DiMeglio (trumpet, voice), Hugo Moreno (trumpet), and Jen Baker (trombone).

Among the most valuable undertakings in Billy Martin's ongoing artistic exploration is teaching. "When I teach," he explains, "I learn and discover methods to build my vocabulary and style, and I love to help others do the same." His experiences as a teacher, student, and musician led him to create and direct Life on Drums, a cinematic exploration of percussion and the creative process with his childhood drum instructor, Allen Herman."