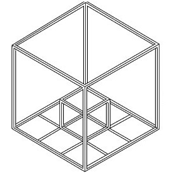 Either/Or: Tombeau for Ana-Maria Avram
Friday, October 27, 2017 - 8:00pm
ISSUE Project Room 22 Boerum Place Brooklyn, NY
EITHER/OR: TOMBEAU FOR ANA-MARIA AVRAM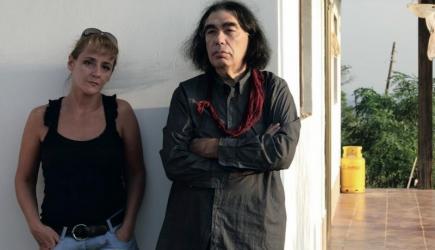 From IPR Event Page:
"Romanian composer, pianist, and conductor Ana-Maria Avram (1961-2017) died at the age of 55 on Tuesday, August 1st, 2017. Avram was a truly gifted idiosyncratic composer and musician, co-conductor of The Hyperion Ensemble, and Artistic Director of the Spectrum XXI festival (which she founded to showcase innovative Romanian music).
In tribute and commemoration of her artistic contributions, ISSUE presents a "tombeau" program of Avram's works performed by Either/OR, who produced a week-long festival of Romanian Spectralism in 2016 which brought Ana-Maria Avram and Iancu Dumitrescu to New York City for the first time. The ensemble features Mario Diaz de Leon (Electric Guitar), Vasko Dukovski (Clarients), Yarn/Wire member and former ISSUE Artist-In-Residence Russell Greenberg (Percussion), Margaret Lancaster (Flutes), and Zach Rowden (Bass).
Since 1988, Ana-Maria Avram had been a member and co-conductor of Hyperion Ensemble with her husband Iancu Dumitrescu, who together pushed the Romanian avant-garde into the hyper-spectral realm. She has composed somewhere around 150 works and over 300 combined with Dumitrescu, including compositions for soloists, orchestras, and chamber ensembles, as well as works based in electronics and computers.
Avram explained the concept of spectralism to Philip Clark in The Wire 308: "Spectralism is not just a trend but a specific attitude towards sound," she told Philip. "There isn't one spectral approach, but many different viewpoints. Radulescu's sound plasma, the music of the French spectralists, and our music are often defined as post-spectral or hyperspectral: but above anything it is transformational music."
PROGRAM:
Penumbra (III) (2016) for bass clarinet
Quatre études d'ombre (1992) for bass flute
Axe VII (2004) for double bass

Intermission

Metalstorm (IV) (2016) for ensemble and computer sounds
Textures Liminales (I) (2013) electronic music