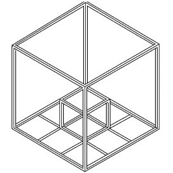 After 9 Evenings: A 50th Anniversary Celebration // ISSUE Project Room
Sunday, September 25, 2016
-
Saturday, October 1, 2016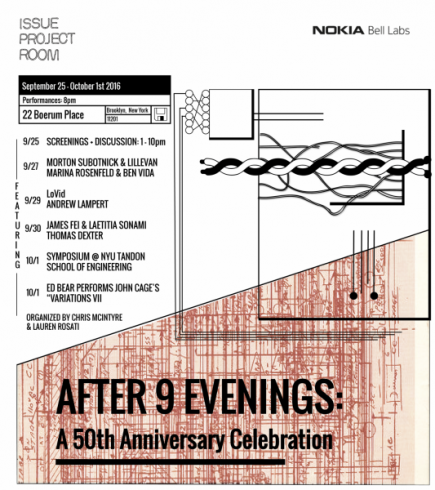 Co-organized by Chris McIntyre & Lauren Rosati

From IPR's Festival Page
"From September 25th to October 1st, 2016 ISSUE Project Room presents After 9 Evenings: A 50th Anniversary Celebration, a dynamic series of performances, talks, screenings, and workshops to mark the 50th anniversary of 9 Evenings: Theatre & Engineering (1966). This historic project, organized by Experiments in Art and Technology (E.A.T.) at the 69th Regiment Armory in Manhattan, featured collaborations among avant-garde artists, dancers, and musicians and engineers from Bell Telephone Laboratories. After 9 Evenings considers the event's impact on contemporary performance and explores E.A.T. as an important prototype for integrating new technologies into current artistic practices."